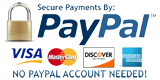 If you've got cat urine odor, dog urine odor, carpet stains, urine-soaked carpet pad or trashed subfloor, you've come to the right place. Read our customer reviews and you'll see they're very happy with DooDoo Voodoo. It is a PHENOMENAL cat urine odor remover and dog urine odor remover. It's also perfect for professional use in real estate listings.
Its pet-friendly formulation works where other products already failed. Stains from barf, poop, pee, blood, bile and more (both human and animal) often disappear right before your eyes. It can even salvage trashed carpet and subfloor you might otherwise have to replace. Works on on all organic stains AND odors, including human incontinence stains & odors. Hospice facilities use it.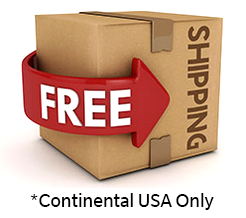 We are a family-owned, charitable company and DooDoo Voodoo sales help fund our animal charity work. We've founded two 501(c)(3) animal charities, a 501(c)(3) private foundation, a nonprofit spay/neuter clinic and a rescue facility where we provide lifelong care for special-needs animals.

We also are a factory-authorized distributor of the full line of EDIC carpet cleaning and hard-surface cleaning equipment used by top professionals...and by us for years! Learn more on our carpet cleaning & equipment page. We have also been appointed distributors of the Powr-Flite line of cleaning & restoration equipment, the SOS sub-surface extraction tools, Libman & Libman Pro cleaning accessories and more. (Stand by for new web pages.) We match prices on EDIC and Powr-Flite equipment, and proceeds help support our Foundation's work of helping special-needs animals, so it's definitely a win-win when you choose to buy from us.
DooDoo Voodoo's proprietary chemistry neutralizes odors in a different way from other products you may be familiar with. It even works on areas you've already treated with disinfectants, bacteria or enzyme products, white vinegar, carpet cleaning solutions or anything else. Our proprietary chemistry doesn't "see" the previous treatments, unlike other products, which may not work on areas you've previously treated with different solutions. DooDoo Voodoo works great on carpet, clothing, furniture, leather, car seats, theater seating and more.
► Why DooDoo Voodoo Is Your Smartest Choice ◄
• Really Easy To Use & VERY Effective
• Up To 98.8% Less Expensive Than Other Brands!
• Way More Concentrated Than Other Brands. You Use Up To 75% Less!
• Costs as little as 49¢ per quart (based on diluted 4-Gallon Concentrate)
• Even Works Where Other Products Have Failed — Doesn't "See" Them, Chemically
• Unlike Enzyme Products, It's Not Finicky About The Treatment Environment
• It Goes To Work Immediately, Unlike Other Products That Can Take Days To Start
• Requires No Extra Work On Your Part, Unlike Enzymes, Etc.
• No Blotting, Injecting, Covering w/Towels, Vacuuming, etc. Pour It. Leave It. Love It!™
• Discourages Animals From Resoiling The Same Areas — Vets Use & Recommend It!
• Long Shelf-Life — Lasts For Years If Stored Correctly
• Plant-Based Formula: Its Three Major Ingredients Are From Mother Nature
• Most Of Our Customers Are REPEAT Customers — Read Their Unedited Reviews
• Contains No Dyes Or Perfumes — Its Scent Is Slight, Natural & Temporary
• Money Raised Helps Needy Animals
DooDoo Voodoo is tolerated well by people & pets, and has no overpowering "chemical" smell or lingering, added fragrance. It's biodegradable & largely uses natural, "green" ingredients; in fact, its main ingredients is from a plant. It works great for carpet cleaning in your home or car and is perfect for restaurants, hotels & motels, housecleaning services, auto detailing and more. DooDoo Voodoo is effective on human urine, vomit, sour milk smell (spilled milk odor), cigarette odor and stains, plus any other organic sources of stains and odors, even old ones.
If you've been dissatisfied with other products, try ours. You'll absolutely love it!

Customers say that DooDoo Voodoo dramatically outperforms bacteria- & enzyme-based odor neutralizers and those "as seen on TV" products. We get TONS of repeat orders, so you know our customers find DooDoo Voodoo to be highly effective. Click here to read DooDoo Voodoo customer reviews! We know that you'll love DooDoo Voodoo as much as they do. We have customers who repeatedly buy hundreds of dollars' worth, year after year, so you know that DooDoo Voodoo works!
In an unsolicited e-mail 10-20-16, a customer said:
"Best product ever! This is my third reorder and I don't know what I'd do without this stuff! I don't just tell my friends...I literally give them samples!" — Katia
You can purchase securely with your credit card via PayPal whether you have a PayPal account or not (see our 3rd FAQ for illustrated instructions how). You can also pay by credit card by phone.

We ship via FedEx, and sometimes USPS (depending on zone), in the continental USA. We can ship outside the continental USA, but the freight is (often considerably) higher, so we quote each order on an individual basis. If you're outside the continental USA and are interested in our products, please e-mail us here and tell us what you're interested in ordering, your address, your phone number, etc. We'll get a shipping quote and get back to you.
In Indianapolis and in need of spot or whole-house carpet cleaning, or need DIY assistance? Contact us for free advice. You can find more info about Indianapolis carpet cleaning here.
We've been helping needy animals for decades and would welcome your support of our product and our charity work.