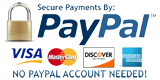 If you've got cat urine odor, dog urine odor, carpet stains, urine-soaked carpet pad or trashed subfloor, you've come to the right place. Read our customers' reviews and you'll see they're very happy with DooDoo Voodoo. It is a phenomenal cat urine odor remover and dog urine odor remover.
Its pet-friendly formulation works where other products already failed. Stains from barf, poop, pee, blood, bile and more (both human and animal) often disappear right before your eyes. It can even salvage "trashed" carpet and subfloor you might otherwise have to replace.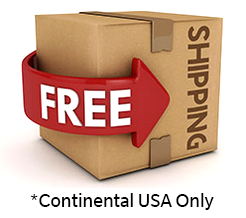 We are a family-owned company. Invented by the founders of two federally licensed animal charities, a nonprofit spay/neuter clinic and a rescue facility where we provide lifelong care for special-needs animals,
DooDoo Voodoo's proprietary chemistry neutralizes odors in a different way from other products you may be familiar with. It even works on areas you've already treated with disinfectants, bacteria or enzyme products, white vinegar, carpet cleaning solutions or anything else. Our proprietary chemistry doesn't "see" the previous treatments, unlike other types of stain & odor removal products, which may not work on areas you've previously treated with other products. DooDoo Voodoo works great on carpet, clothing, furniture, leather, car interiors, theater seating and more. Human hospice workers even use it to control human stains and odors.
>> Why DooDoo Voodoo Is Your Smartest Choice <<
Super Easy To Use • Effective • Affordable
Works Where Other Products Failed
Discourages Animals From Resoiling The Same Areas
No Blotting, Injecting, Nothing. Pour It. Leave It. Love It!™
DooDoo Voodoo is tolerated well by people & pets, and has no overpowering "chemical" smell or lingering fragrance. It's biodegradable & largely uses "green" ingredients. It works great for carpet cleaning in your home or car. It's also just as effective on human urine, vomit, spilled milk odor, cigarette odors/stains & other organic odors & stains.
If you've been dissatisfied with other products, try ours. You'll absolutely love it.

Customers say DooDoo Voodoo dramatically outperforms bacteria- & enzyme-based odor neutralizers and those "as seen on TV" products. We get TONS of repeat orders, so you know our customers find DooDoo Voodoo to be highly effective. Click here to read DooDoo Voodoo customer reviews! We know that you'll love DooDoo Voodoo as much as they do! We have customers who repeatedly buy hundreds of dollars' worth, year after year, so you know that DooDoo Voodoo works!
You can purchase securely with your credit card via PayPal through this site, or by credit card directly by phone.

We ship via FedEx, and sometimes USPS, in the continental USA. We can ship outside the continental USA, but the freight is (sometimes considerably) higher, so we quote each order on an individual basis. If you're outside the continental USA and are interested in our products, please e-mail us here and tell us what you're interested in ordering, your address, your phone number, etc. We'll get a shipping quote and get back to you.
Welcome! We appreciate your support of our products and our mission.