Welcome To Our Features & Benefits Page:
Why DooDoo Voodoo Is Your Smartest Choice
Tired of burning potpourri and candles to hide your house's stinky odor? Tired of being embarrassed when people visit? Read on, and you'll be very glad you learned about DooDoo Voodoo. To see our products and learn about ordering, visit our PRODUCTS page.
There seem to be gazillions of pet odor neutralizers, disinfectants and cover-ups on the market. Let us tell you why DooDoo Voodoo is absolutely the smartest product for the smells you're fighting.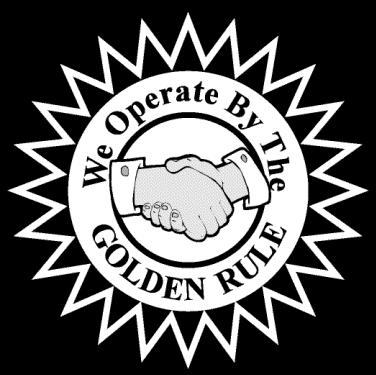 Putting DooDoo Voodoo In Context:
Background On The Founders Of The Company
So you can see where we're coming from, here's a small amount of background on us. We've been heavily involved in animal charity work since 1983 and are the founders of two federally licensed animal charities and a charity foundation. We founded, funded and operated a nonprofit, feline-only, low-cost spay/neuter clinic in the neediest section of our city. We've lectured at a veterinary conference at a respected veterinary school. One of us was on the board of directors of one of the largest humane societies in the country. We've worked closely with city government officials to change animal-related laws in our city (Indianapolis). We've coordinated and conducted puppy-mill raids and rescue operations with law enforcement. We've rescued and adopted into lifelong homes many hundreds of animals since 1983. As you can imagine, as far as animal smells go, we've had more exposure to them than most people ever will. We also have extensive experience with professional carpet cleaning equipment and methodology, and have helped people save their "trashed" homes and carpet.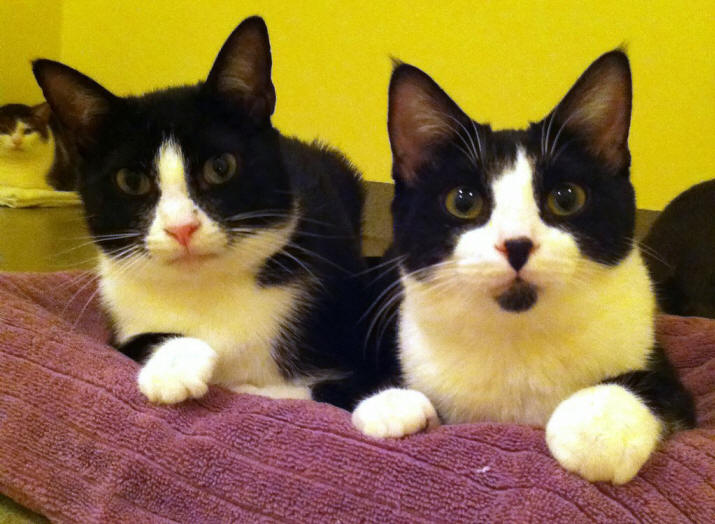 Why We Invented DooDoo Voodoo
We invented DooDoo Voodoo because we were fighting terrible pee problems with some of the rescued cats who lived with us and who were staying with us in our private rescue facility while awaiting their forever homes. Even being heavily involved in animal charity work, we were terribly angry about the indiscriminate urination problems we were dealing with. Feeling angry made us feel badly about ourselves, because we knew the cats in many ways couldn't help peeing everywhere. So, we were angry with the cats, angry with ourselves...and had a stinky house we were embarrassed by. Due to the cat pee odors, back in the late '80s, there was a time when people would come to our front door and we'd refuse to let them in.
Knowing how many animals are euthanized because of indiscriminate urination, and knowing that there's no way to ensure that house pets would never urinate in inappropriate places, we felt a heavy sense of responsibility about needing to develop a truly effective odor-control product. As you can see, we knew...and know...exactly what you're going through. Please don't give up on your pet. DooDoo Voodoo can help you.
DooDoo Voodoo is an environmentally-friendly, proprietary blend of domestic and imported ingredients. It took nearly 20 years to perfect and works even where other products and home remedies have failed. DooDoo Voodoo uses dramatically different chemistry than all the other so-called "guaranteed to work" pet odor neutralizers on the market. If you've tried different brands you bought retail (or paid a carpet-cleaning company to apply) but achieved less-than-optimal results, DooDoo Voodoo is just what you need. It was developed by animal people for animal people.
DooDoo Voodoo is the smartest, and most affordable, pet urine odor neutralizer available today. The best part, at least for those of you who are animal people like we are? Up to the limit allowed by federal tax law, proceeds from DooDoo Voodoo sales help support animal charity activities, so you're not only getting the most effective odor neutralizer money can buy, you're helping improve...and, in some cases, save...the lives of animals you might otherwise never have an opportunity to help.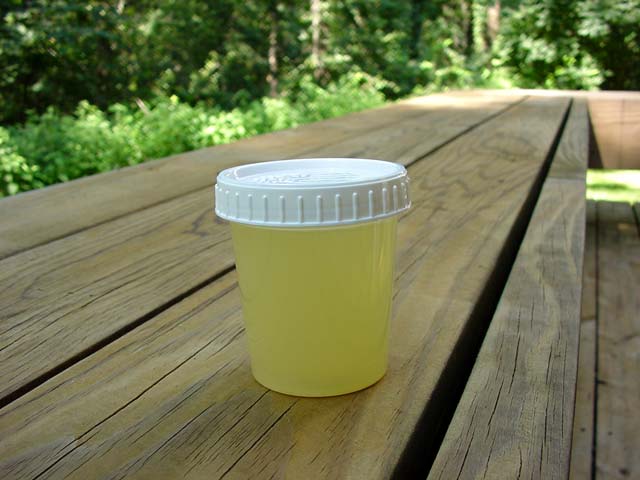 (Extreme) Real-World Success Stories
When our former Veterinary Sales Manager (who is a licensed veterinary technician with decades of experience) came to work for us, the first thing she did was go home and collect a sterile urine specimen (via cystocentesis) from one of her dogs. (Pictured is a 4oz. sterile urine specimen cup like she used. No, that's not urine in the cup; I just mocked it up for the photo.) She put her nose down near the urine specimen and verified that it did, indeed, smell like fresh dog urine. Into the urine sample, she poured some DooDoo Voodoo Concentrate. Two hours later, she put her nose down to the specimen and there was NO URINE SMELL. She reported that she couldn't tell that what was in the cup wasn't plain water.
She keeps a rubber-backed bathroom rug under her cats' litter boxes. Unfortunately, one of her kitties has trouble hitting the box, so the bathroom rug is often soaked with urine. She took up the bathroom rug, put it in the washing machine, added some DooDoo Voodoo Concentrate, and ran the load. She didn't put any soap, oxygen booster, stain remover or anything else in...just DooDoo Voodoo. At the end of the wash cycle, she removed the bathroom rug from the washer and there was NO URINE SMELL.
We also recently learned of a non-scientific, but very useful, study someone performed with DooDoo Voodoo and coyote urine. (You already know how the story ends: DooDoo Voodoo eradicated the coyote urine smell. Read the short version of this story and others by visiting our Testimonials page.)
Uses For DooDoo Voodoo

Nursing Homes
Public Restrooms
Waiting Rooms
Auto Detailing
Laundry Odors
Car Dealerships
Musty Attics
Mattresses & Pillows
Spilled Milk
Veterinary Clinics
Realtor® Properties

Restaurants
Daycare Centers
Doorknobs
Telephones
Schools
Crawlspaces & Basements
Damp Garages
Mattress Pads
Pet Carriers
Kennels
Hotel Rooms


And Lots More...On Any Water-Safe Surface
Where Germs Live & Cause Organic Odors


A quart of RTU (ready-to-use) DooDoo Voodoo in our trigger sprayer bottle.
This is a super-high-quality sprayer, not some 5¢ import. Pardon the previous version of the logo in the photo above and below; I'm currently reshooting photos of our products.



A quart of DooDoo Voodoo Concentrate. Our product is so concentrated that this quart yields up to 16 gallons of usable product. No other product on the market matches our value OR effectiveness.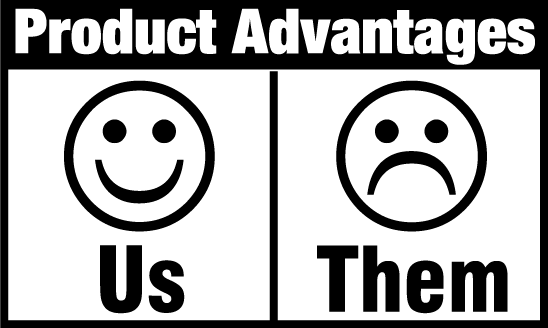 If You've "Been There, Done That," You'll Love DooDoo Voodoo
Tired of wasting your money on "100% guaranteed" odor neutralizers that simply don't work? Have home remedies failed you? Are you tired of cleaning your carpet, only to have the odors return, especially on sunny or humid days? Worse yet, are you thinking about getting rid of your pet because of pet urine odors? If you're shaking your head "yes," DooDoo Voodoo is exactly what you need.
The One, The Only, The Original
DooDoo Voodoo is a proprietary, scientific blend of domestic and imported ingredients that come from 3 countries on 2 continents. It has every benefit you should look for in an odor & stain remover:
• It's Color-Safe.
DooDoo Voodoo won't fade carpet or upholstery like others can. (DooDoo Voodoo is suitable for use on water-safe surfaces, but always test an inconspicuous area for colorfastness before using.)

• Well Tolerated By People & Pets. No Harsh Fragrances.
Ready-to-use (mixed with water) DooDoo Voodoo carries almost no use precautions. (See MSDS and safety info on our FAQ and DOWNLOADS pages.) Its light, natural-citrus aroma is tolerated far better by people & pets than the "industrial" or "perfumey" fragrances other brands can have. It doesn't have the stick-in-your-throat mustiness some people dislike about enzyme products.

• It Goes To Work Immediately.
Whereas other products, specifically enzymes, can take days to start working (if they ever do), DooDoo Voodoo goes to work on your odors and stains the instant you apply it. We strongly question the claim made by a popular enzyme product that it goes to work "immediately."

• It's Environmentally Friendly.
After it does its job, DooDoo Voodoo leaves nothing behind but water & oxygen. Plus, its mainly natural ingredients are considered "green" and are fully biodegradable.

• It's Extremely Concentrated.
Go to your favorite vet clinic and buy RTU (ready-to-use) DooDoo Voodoo (which you use straight from the spray bottle) or, for maximum economy, DooDoo Voodoo Concentrate. Our Concentrate is so powerful that you can use as little as just 1/2 oz. of Concentrate per quart of warm water. A quart of Concentrate can make 4-16 gallons of usable DooDoo Voodoo, while a gallon of Concentrate can make 16-64 gallons of DooDoo Voodoo. When purchased in its concentrate form and added to your own tap water, it generally costs less than milk or soda pop. That's pretty darned amazing, given its extreme effectiveness. EDIT: Through this website, we now sell SUPER Concentrate, which is twice as strong as the Concentrate sold by our veterinary dealers. You use half as much SUPER Concentrate as you would Concentrate.
Two Extraordinary Price Comparisons
With one competing brand (one of those kits you see on TV infomercials), you'd spend $3,686.40 for what a gallon of DooDoo Voodoo Concentrate yields for just $163.90. Sound too incredible to be true? Well, it absolutely IS true! Just because you see something on TV doesn't mean it's the best, or most affordable, product!
On Amazon and eBay, there are competing products that cost up to about $190 a gallon for RTU (ready-to-use). Not concentrate; RTU! On the other hand, buy our 4-gallon Concentrate package and your cost per gallon of RTU will be lower than a gallon of milk.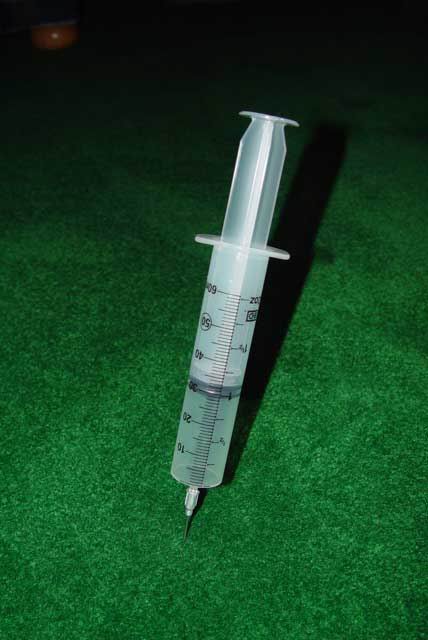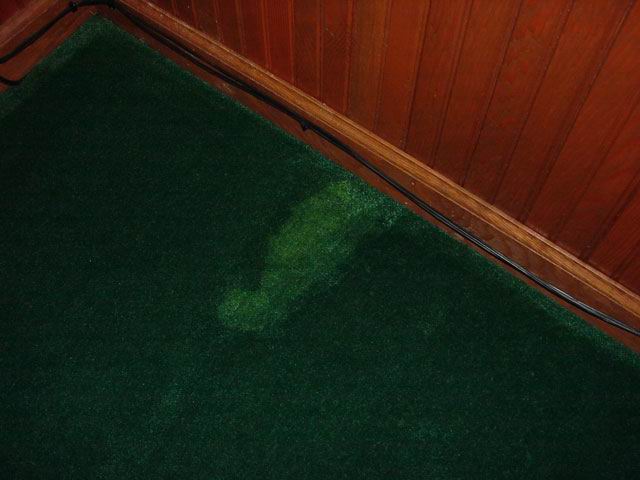 This is an area in our basement where the home's previous owner's cat had urinated and the owner had treated with a competing product. We've never seen DooDoo Voodoo bleach carpet like this, nor have we seen it bleach fabrics. (Please test on an inconspicuous area first, as we can assume no liability for your particular environment, over which we have no control.)
It's DRAMATICALLY Easier To Use Than Other Brands
There's no blotting your carpet, no covering with wet towels (& swapping them out every few hours and throwing them in the washer), no vacuuming, no injecting with dangerous hypodermic needles, no pre-treating with pH adjuster, no follow-up. Truly, nothing could be simpler. Just "Pour It. Leave It. Love It!™"
You don't have to hate your pet anymore. Thanks to DooDoo Voodoo, from now on pet urine odor is simply an inconvenience, not a death sentence. DooDoo Voodoo makes a bad situation quite tolerable and can even help break pets of their poor habits (as talked about on our Testimonials page by satisfied users; with no remaining smell, animals are less likely to resoil the same areas).

Pour It. Leave It. Love It!™
DooDoo Voodoo is phenomenally effective, plus you'll love how easy it is to use. You don't have to inject it into your carpet with a dangerous hypodermic needle. You don't have to cover DooDoo Voodoo with wet towels like you do with enzyme-based products or disinfectants. You don't have to blot it or vacuum it up after a certain amount of time. It's highly unlikely that you'll have to replace your carpet pad. In some cases you don't have to blot the pet urine out of your carpet first...and in some cases you may not even need to have your carpet cleaned before or after using DooDoo Voodoo. If you've got a pet odor problem on a couch, loveseat or chair, don't throw the furniture away. Treat it with DooDoo Voodoo!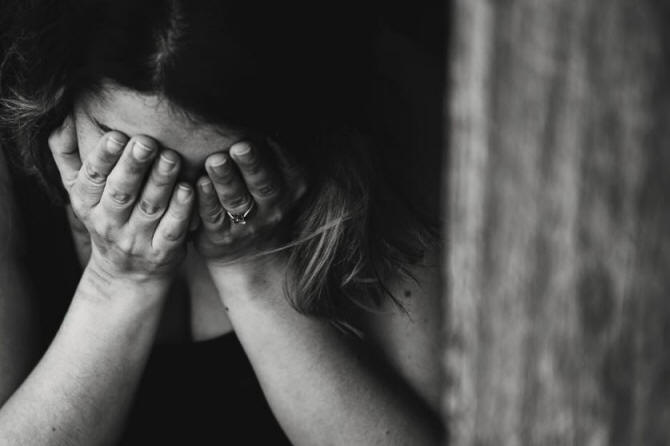 We Know EXACTLY What You're Feeling As You Fight Your Stains & Odors
We have cared for many hundreds of animals over the decades and have had more "pee-ers" than we can count. Here's one example that illustrates what we've battled. I bet some of you are dealing with the same sorts of issues.
We had a rescued kitty in our house who has had quite a habit of peeing outside the litter box (due to her dissatisfaction with other kitties who also lived with us). Her name was Gracie (see picture below; sadly, Gracie passed away a few years ago). She was on Paxil®, a medicine given to humans who suffer from depression, which helped curb her territorialism & aggression a little, but which didn't completely stop her peeing. Previously she had absolutely trashed our living room carpet (shown with all the towels spread out in the picture below and in the blacklight picture), our exercise room, some of our upholstered furniture, my wife's cork bulletin board, two expensive laser printers, two toasters and more. You name it; Gracie'd peed on it. Nothing we tried over the years successfully got rid of the odor, which is why we kept on working on the formula for DooDoo Voodoo 'til we had it absolutely perfect. Now our house doesn't stink and we don't have to be embarrassed when someone comes to our door. Neither will you!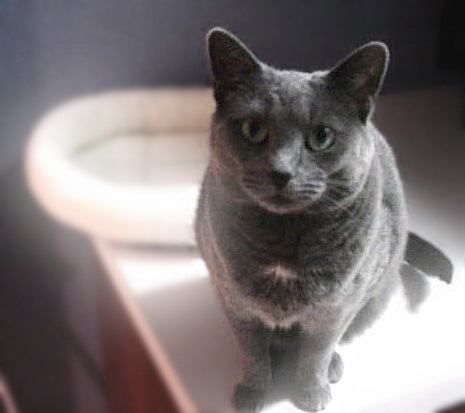 This is Gracie, one of our "founders."

We rescued Gracie one night when we headed out to celebrate a birthday. Once we found her, we turned around and drove back home with her...and she was with us the rest of her life. She was a great birthday present and we loved her to pieces. But as you can imagine, before DooDoo Voodoo we were getting really frustrated with Gracie's indiscriminate urination (pictured on this page and others, and in our literature). You can probably relate.




Here's a picture showing cat urine under a blacklight. This picture was taken in our living room. The linear areas each equate to a separate time a cat sprayed on the wall. When we treated these areas, we had to be sure to spray DooDoo Voodoo on the oak-paneled wall and let the DooDoo Voodoo run down just like the urine did.



This is a broader picture of our living room. The area where the blacklight picture (above) was taken is against the wall under the three pieces of paper I had taped to the wall. This was during the DooDoo Voodoo development phase, so I was making notes to myself about how I'd treated each spot. I was testing the lack of effectiveness of competing bacteria (enzyme) products, hence the white towels, which aren't necessary with DooDoo Voodoo.




This is a picture of cat urine in our exercise room. When I found the urine, it was still warm, so it hadn't been there long. Instead of blotting it up, I simply poured some DooDoo Voodoo on it. The stain disappeared in a few seconds; the odor was gone within 48 hours. It remains gone to this day, many years later and no animal ever resoiled the area.
Our Nonprofit Veterinary Clinic. Talk About ODORS!
For some time we operated a nonprofit spay/neuter clinic and every Friday was Feral Friday, when we would operate on over a hundred feral ("wild") cats who could really stink the place up. Even though we mopped with bleach and an expensive, caustic sanitizer made for veterinary clinics, odors still remained. When they did, we sprayed the hard surfaces with DooDoo Voodoo, then locked up for the night. When we returned, the clinic would always smell totally clean and fresh. There was no lingering odor and no harsh fragrance to irritate anyone's senses (either people or animals).
Been There, Done That
Over the decades, we've personally tried out over 100 different odor neutralizers, including many that are only available to licensed cleaning professionals. Not a single one of them ever came anywhere close to getting rid of pet urine smells like DooDoo Voodoo does, nor was any as easy to use or as affordable.
DooDoo Voodoo Has A Ton Of Unique Advantages
Our unsolicited customer testimonials prove that DooDoo Voodoo is the most affordable, well-tolerated, environmentally-friendly and effective product you can buy. Here are some highlights of why:
► Really Easy To Use & Extraordinarily Effective
► Up To 98.8% Less Expensive Than Other Brands!
► Costs as little as 49¢ per quart (based on diluted 4-Gallon Concentrate)*
► Way More Concentrated Than Other Brands. You Use Up To 97% less per quart!
► Contains No Dyes Or Perfumes — Its Citrus Scent Is Slight, Natural & Temporary
► Tolerated Well By People & Pets; No Overpowering "Chemical" Smell
► Even Works Where Other Products Have Already Failed — Our Formula Doesn't "See" Them
► Unlike Enzyme Products, It's Not Finicky About The Treatment Environment
► It Goes To Work Immediately, Unlike Other Products That Can Take Days To Start
► Requires No Extra Work On Your Part, Unlike Enzymes, Etc.
► No Blotting, Injecting, Covering w/Towels, Vacuuming, etc. Just Pour It. Leave It. Love It!™
► Discourages Animals From Resoiling The Same Areas — Top Vets Use & Recommend It
► Lasts For Years If Stored Correctly (Away From Light & High Temps)
► Plant-Based, Biodegradable Formula: Its Three Major Ingredients Are From Mother Nature
► Comprised Of A Painstaking, Proprietary Blend Of Domestic & Imported Ingredients
► Works Great With Carpet Cleaning Machines & Hard Surface Cleaners & Mops
► Most Of Our Customers Are REPEAT Customers — Read Their Unedited Reviews
► Up To The Legal Limit, Money Raised Supports Our Foundation's Animal-Charity Work
What Are These Bacteria-Based Enzyme Products...
And Why Do We Feel They Aren't As Effective As DooDoo Voodoo?
There are a number of products on the market that contain so-called "beneficial bacteria" and claim to eliminate pet odors by their bacteria eating the waste that causes the odors. This sounds logical, but in the real world it has been our experience, and that of numerous customers and veterinarians, that these products often don't seem to work. Why?
Because the bacteria are very temperamental and will only work if introduced into an ideal environment; an environment of the right pH, of the right temperature, that hasn't been treated with other commercial or homemade products and that can remain moist for an extended period of time while the bacteria try to work.
It's easy to see that it's tough to present the ideal environment for the bacteria, so although these bacteria products sound logical in theory, they don't often produce the desired results.
The pH of the environment is soooo important to these bacteria products that one of the companies sells a pH adjustment product they recommend you treat your environment with before even using their bacteria product. This equates to more work and more expense for you.
Further, they recommend that you keep re-treating the area every few hours for a few days. Unbelievable! Don't waste your time on their substandard product. Use DooDoo Voodoo once and be done with stains and odors for good.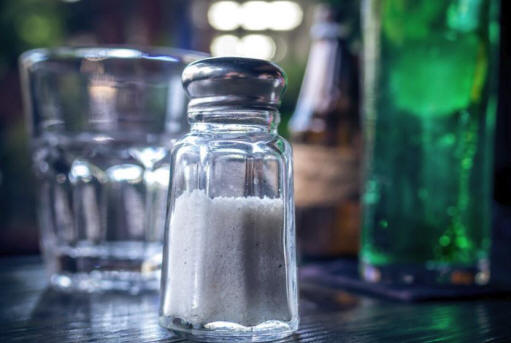 In his book Salt Your Way To Health (2nd Edit., pg. 31), Dr. David Brownstein, M.D., says:
"Enzymes...are very sensitive to pH changes. They will lose most of their function when the pH is altered. Enzymes can become deactivated with either an acidic or an alkaline pH."
Granted, he's speaking about enzymes in the human body, but enzyme behavior is enzyme behavior, and we can learn from this expert.
The site of a company that sells to licensed carpet cleaners has this to say about enzymes:
"The process can work...but only in the proper environment. Since enzyme-based compounds are not compatible with detergents or germicides, such [enzyme] products' [effectiveness] will be greatly diminished or completely stopped if there is even a residue of [detergents or germicides] in or on the surface being treated. An example would be a carpet that has been shampooed, since it is never possible to all the [shampoo] out of the [carpet]."
One other important disadvantage of these products is that the moist environment they need can cause the growth of mold, which is something none of us wants. (The commercial carpet cleaning industry is in an absolute uproar right now because carpet cleaners who leave people's carpets too wet are getting sued right and left due to the development of mold.) The moist environment these bacteria-based products need is often accomplished by laying wet towels over the treated areas, as shown in one of the pictures to the right. The towels keep the area wet and encourage the waste to wick up into the towels, which get quite odorous and need to be replaced once a day or so while the bacteria are thought to be working.
In November, 2013, an article appeared in Cleanfax, a trade publication for the carpet cleaning industry, in which a chemist talked about a major detriment of bacteria-based products:
"The disadvantage is that the substrate has to be be kept moist and warm for the bacteria to be effective on odor and that, unfortunately, is the right condition for mold growth." --- Aziz Ullah, Ph.D., MBA
Luckily, none of this is necessary with DooDoo Voodoo. Sorry to be wordy, but it's important for you to understand the difference between DooDoo Voodoo and the bacteria- or enzyme-based products many people ask us about.
If It Doesn't Work In The Same Manner As The Bacteria (Enzyme) Products, How Does DooDoo Voodoo Do Its Job?
DooDoo Voodoo's ingredients are catalysts for a reaction with the urine compounds and literally disintegrate & vaporize the odor-causing waste (which is the food source for the odor-causing bacteria). With no remaining food source, the bacteria die off rapidly and the odor goes away. Remember back in science class when you learned that matter is neither created nor destroyed, but just changes form? DooDoo Voodoo is a prime example of this law of science: it changes the form of the odor-causing waste. This is the optimal method, because it leaves nothing behind that's toxic to your pets or that encourages re-soiling of your carpet. After it does its work, DooDoo Voodoo leaves behind just a temporary hint of its natural citrus scent. This dissipates as the area dries, and you're left with nothing but cleanliness.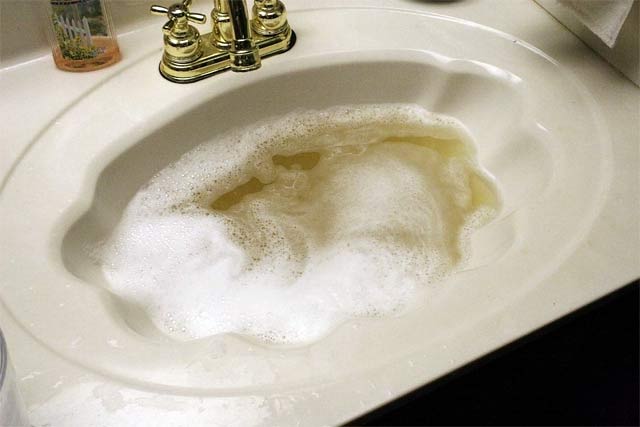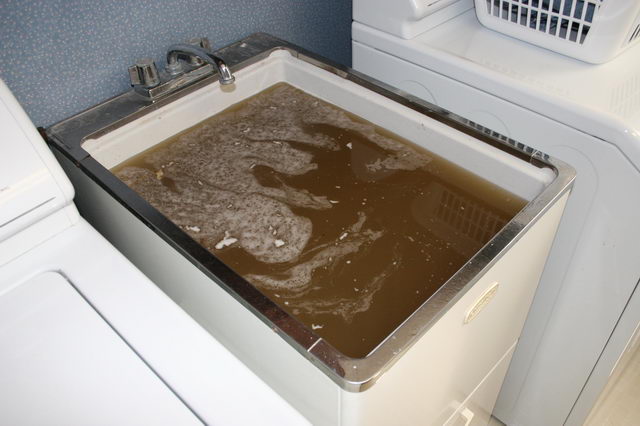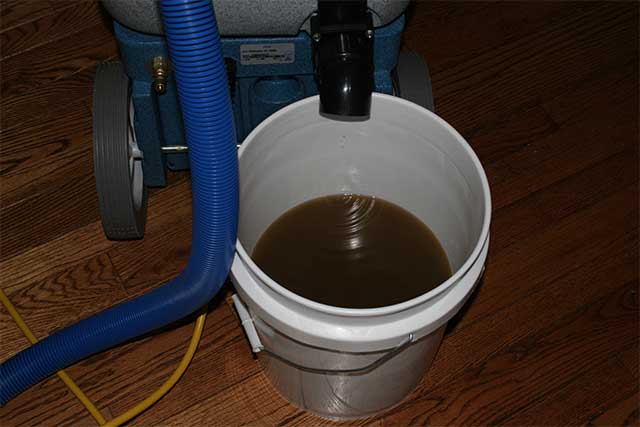 This is what you'll get if you clean your carpet, especially if you use what's called a subsurface extractor. (We've been singing the praises of subsurface tools for decades...and now sell two models that start at just $39.99! Check them out here.) Thanks to Doodoo Voodoo's unique benefits, what's pictured didn't even stink, but it sure looked gnarly. Having this junk in your carpet, pad and subfloor can't exactly contribute to a healthy environment for your family and your pets. Let us help you get rid of it!
Why DooDoo Voodoo Succeeds Where Other Products Fail
There are many products out there that say they totally get rid of pet urine odor, but none of them works as well as DooDoo Voodoo — period. (When I say this, I'm not boasting, I'm simply speaking from my 25+ years of experience.) But why don't they work? Because, chemically speaking, they're fighting the battle with the wrong weapons and stacking the deck against themselves.
Home remedies are rarely effective on pet urine odors (haven't we all tried white vinegar?). Enzyme- or bacteria-based products sometimes work, but they're way too temperamental to be effective in most environments, plus they cause lots of extra work as discussed above. Disinfectants address a part of the problem, but leave the source of the odor, so the odor keeps coming back. "Magic" volcanic rocks? Oh, please. Perfumey products that fill your house with a way-strong smell? Industrial-strength, caustic-smelling chemicals that carry lots of precautions and can kill? No thanks. Not around my family or pets.
Clearly, no other product has DooDoo Voodoo's unique combination of features and benefits.
Good News For Those Of You Who've Already Used Other Products On Your Odor Spots
The simple beauty of DooDoo Voodoo is that because it attacks odor sources from a totally different angle, chemically speaking, it will still be highly effective on spots previously treated with vinegar, perfumes, enzyme- or bacteria-based products, disinfectants and more. We've got spots in our own house that we had treated with a wide variety of over-the-counter products and quite a few that are only available to licensed professional users. None of them ever worked, but DooDoo Voodoo sure did — even though the other products still lingered in the carpet, pad and subflooring.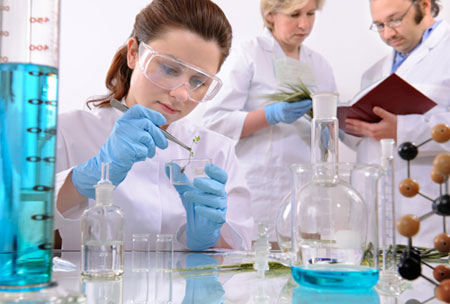 The Science Of DooDoo Voodoo. (Relax. There Won't Be A Test.)
Okay, here comes some science. DooDoo Voodoo releases the soiling from the fibers, then breaks apart the molecules that cause odors. DooDoo Voodoo doesn't require the treatment environment to have a specific pH in order to work. It doesn't depend on warm or cold water to encourage its odor-eating action. It will work in virtually any circumstance. Compare this to enzyme- or bacteria-based products, which will only work on spots that have never been treated with another product and only if they're mixed with exactly the right temperature of water; only if they're covered with the correct temperature and wetness of towel; and only if they're used within a specific timeframe. Enzyme- or bacteria-based products have another important disadvantage: the "bugs" don't seem to last as long as they're purported to, so their shelf life can typically be measured in days. DooDoo Voodoo, on the other hand, has a shelf life that can be measured in years.
Odor Control Doesn't Have To Be A Hassle
It simply could not be easier to use DooDoo Voodoo. You add 1/2 to 4 ounces of Concentrate (or 1/4 to 1oz of our new SUPER Concentrate) per quart of warm tap water, with the strength of your blend determined by the severity of your particular odor and stain problem and what type of substrate you're treating (hard floor, carpet, couch, countertop, etc.). Then you just pour or spray DooDoo Voodoo on the stinky, stained areas. You don't have to cover the areas with towels and you don't necessarily have to wipe up the DooDoo Voodoo. Just let it do its job, then let it dry naturally. That's all there is to it.
Note: Some users may prefer to wipe up the excess on hard surfaces after letting DooDoo Voodoo dwell for 10 minutes or more so as to promote maximum odor and stain control. Wiping or mopping up the excess may be necessary to avoid tackiness on certain hard surfaces, depending on how strong your dilution is. And while you can extract with a carpet cleaning machine if you're treating carpet, upholstery, etc., many/most users report that just letting Doodoo Voodoo air dry naturally is all that is necessary.
And Finally, Here's Perhaps The Best Reason Of All To Use DooDoo Voodoo
Up to the limit set by federal tax guidelines, funds raised by the sale of DooDoo Voodoo provide for the well-being of needy animals, so you're not only getting a fantastic product that absolutely works, you're helping improve — and, in many cases, save — animals' lives.
Whether you purchase DooDoo Voodoo or not, we encourage you to make a donation to our charity foundation, the Eric & Julie Smith Foundation, which is a federally licensed 501(c)(3) private foundation. If you are interested in making a donation to help us with our animal charity work, please e-mail us.
Do yourself, your pets, your family & your home a favor. Try DooDoo Voodoo today!